This site was developed to provide professional development for educators working with students with significant cognitive disabilities. It focuses on teaching and learning in the areas of English language arts, mathematics and science, while also providing important information regarding components of the Dynamic Learning Map® system. The modules on this site are part of the instructional professional development system. For information about the Dynamic Learning Maps Required Test Administrator Training, please link to your state from the main Dynamic Learning Maps web site.
The modules on this site are available in two formats: online self-directed learning modules and facilitated materials to be presented to groups for each module.
Each interactive self-directed module is short (30-45 minutes on average) and focuses on a single topic. When you begin a module, be certain to complete the information regarding your name, school, and state so that you will receive credit where available. If you have questions about these modules, please contact dlmpd@unc.edu.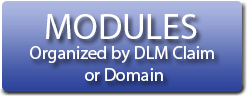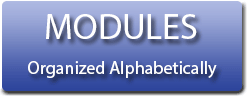 We have also created a check-off sheet to help you keep track of the modules you have successfully completed.  Download the check-off sheet here.
Please note: some items require readers or viewers to access the files for the facilitated modules for groups. For PDF files, the Adobe Reader can be downloaded for free from this website: https://get.adobe.com/reader/. For DOC files, the Microsoft Word Viewer can be dowloaded for free from this website: https://www.microsoft.com/en-us/download/details.aspx?id=4.